The brave new
restaurant operation

Come experience a brand new Command Centre for everything that your guest requires for an exciting new dining experience! And the powerful yet simple software puts all the control in your hand at the touch of your fingertips.
Orders and tables
Management now has the ability to instantly see and control what happens on every table. The IRT system collects all orders and processes them to the staff for rapid expedition, and the management can then oversee and effectively adjust to any situation, all from one central location.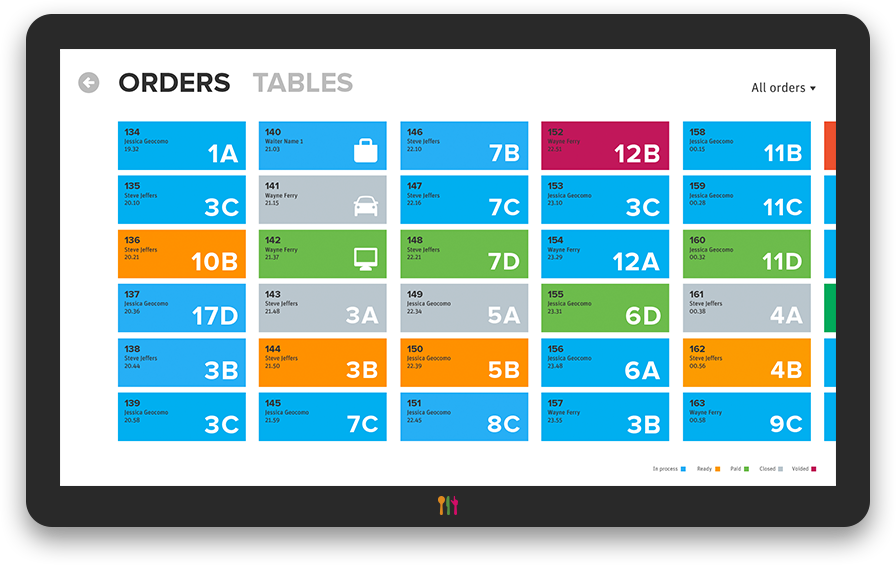 Live order map
This page will provide a true "eagle-eye view" of any restaurant. Empty tables, served tables and waiting tables are all easy to track on the screen. What's more, any position can be changed on the screen by simply dragging-and-dropping to simulate any desired room layout.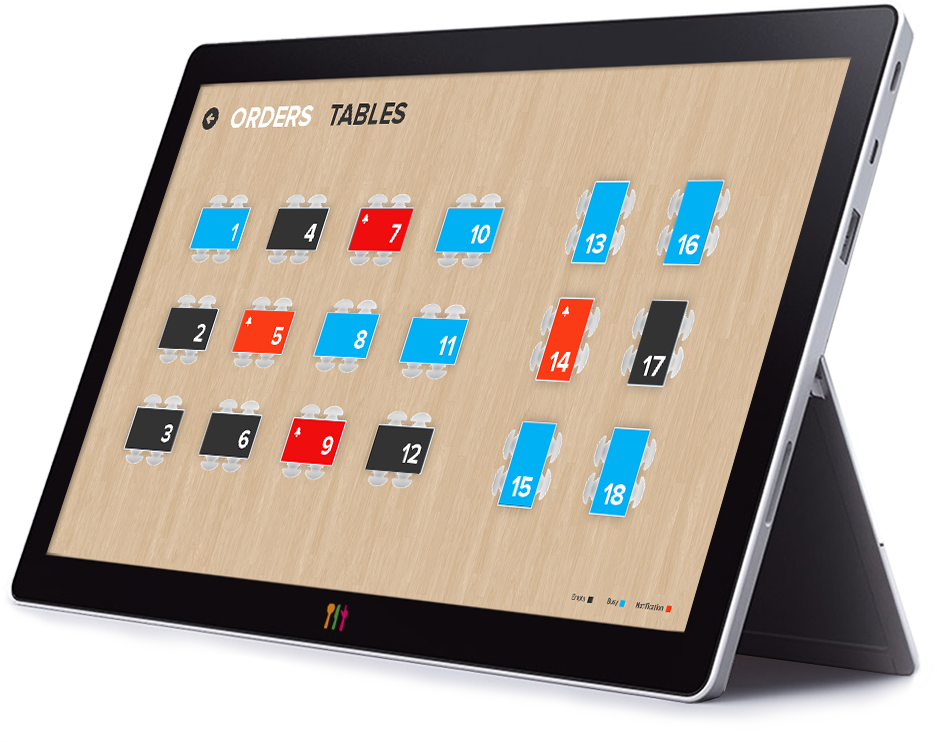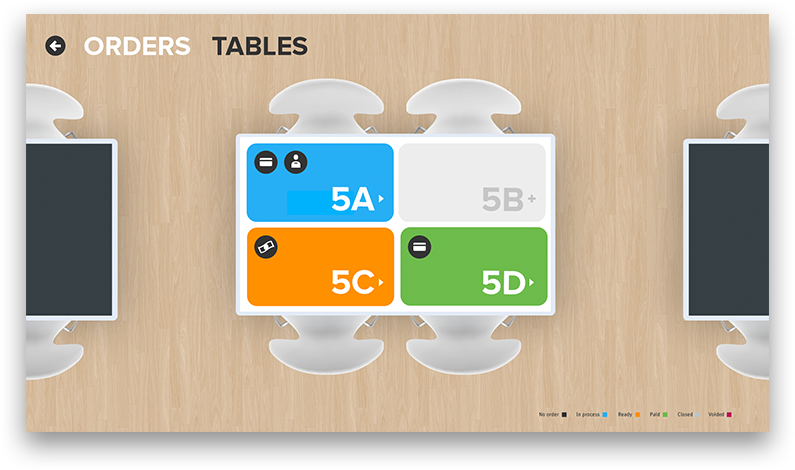 Detailed table view
With DTV, management can control any situation with any specific table. Icons indicate the order status, waiter calls and check-out requests, so no manager will miss any key business actions or transactions!
Point of Sales
Here's the classic, old-school POS functionality in a faster, easier, much more intuitive framework. Manage orders, print bills and apply discounts with the powerful yet user-friendly POS module.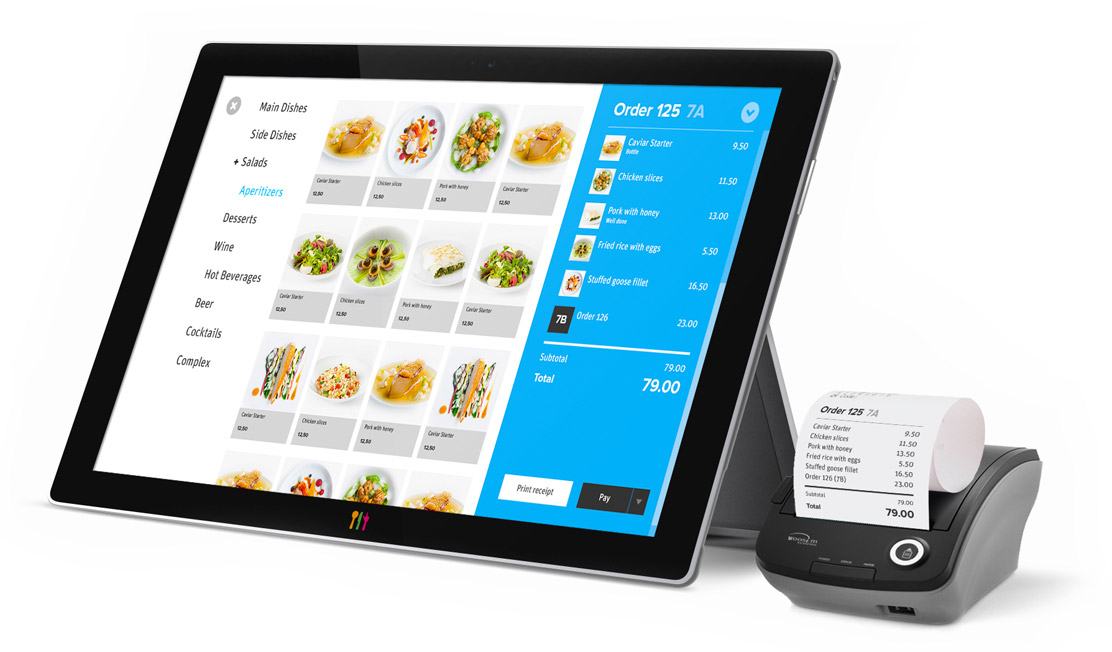 Staff Management
Review personal work data, check updates, and provide fair rewards—all it takes is a few minutes to set up the entire operation. And with this tool, management can finally and conveniently check real staff performance at any time.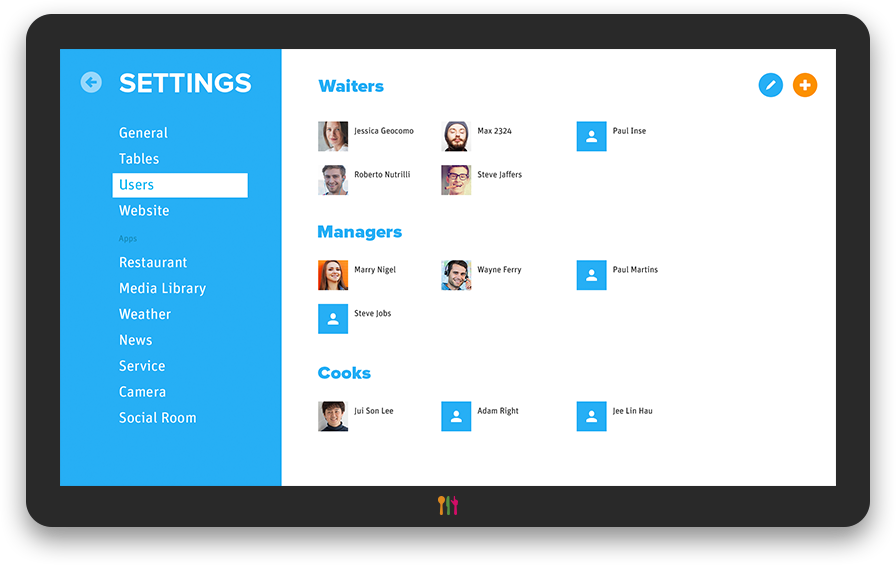 Watch Control
Every waiter in the interactive restaurant can now be equipped with their own personal IRT Smart Watch. It can also track each waiter's activity and instantly transfer the information directly to a staff management Command Center.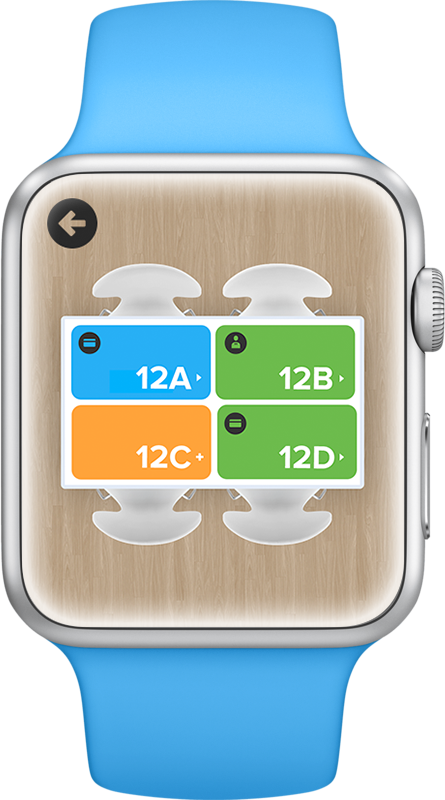 Menu Management
A great tool for creating a "live" menu for every dish currently on offer. Upload pictures or even videos, write descriptions, choose a price and offer options for discounts. Voila! This smart, engaging and fun interactive menu not only sells your dishes better than ever before, but also encourages guests to order more!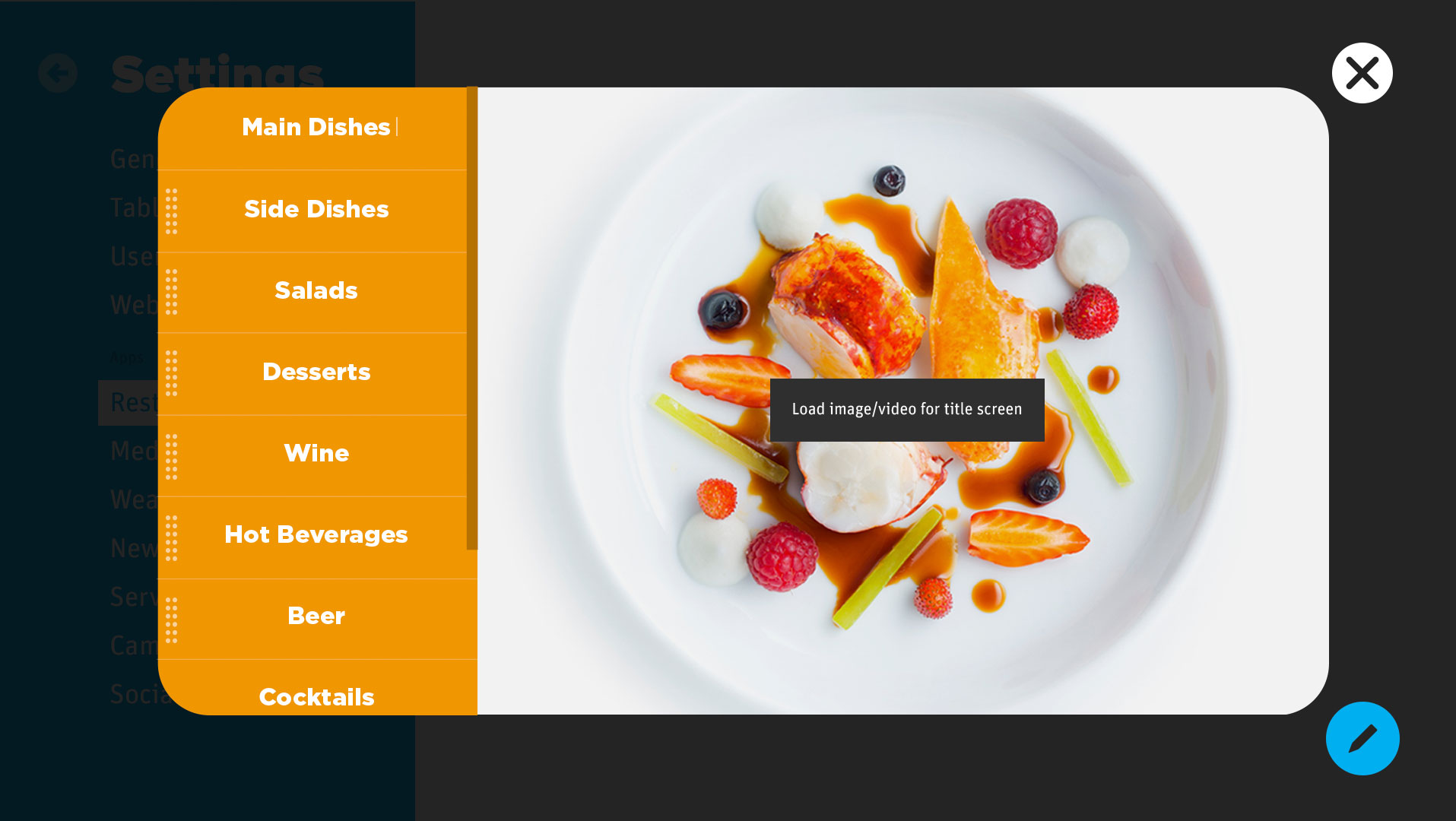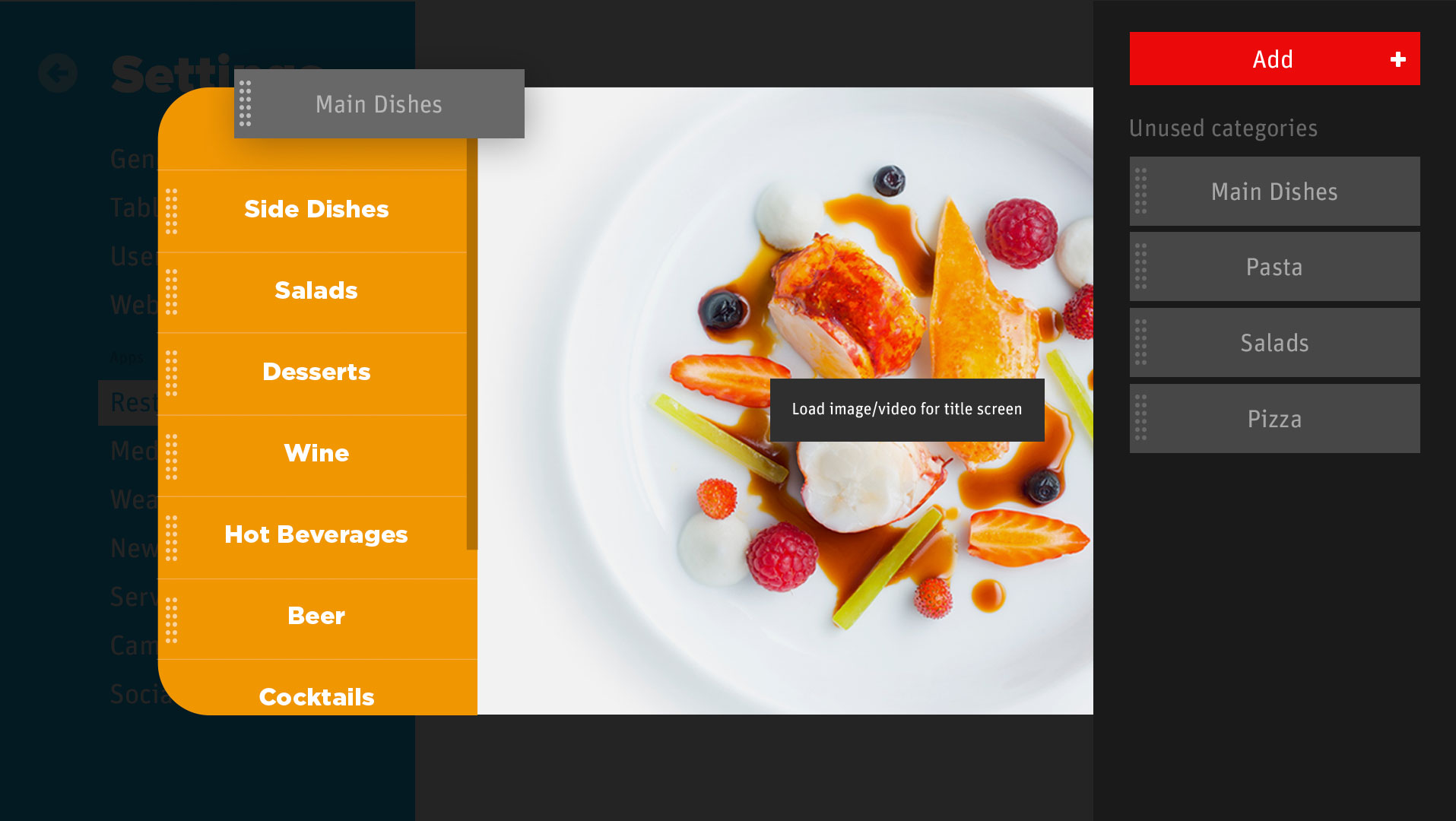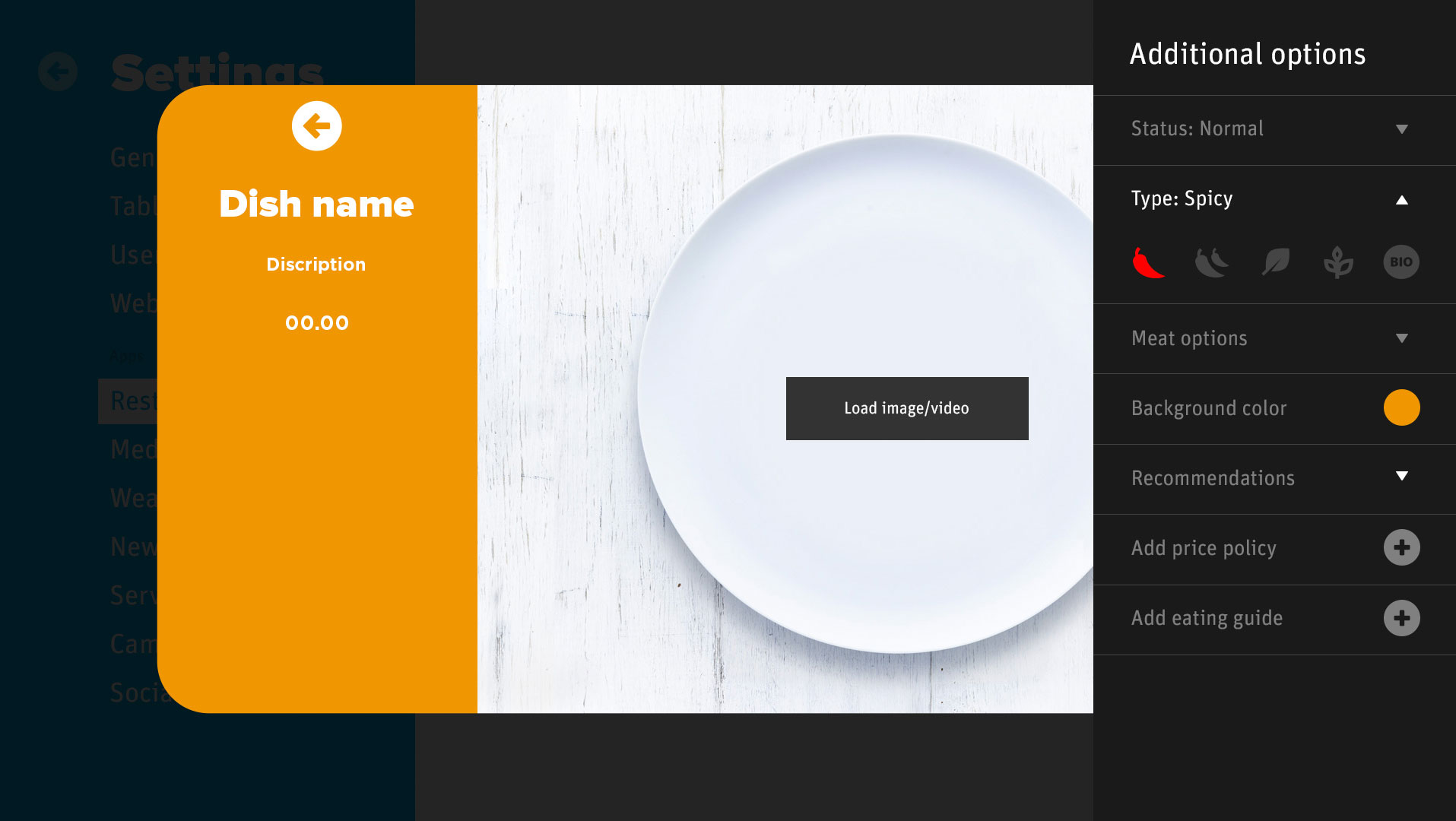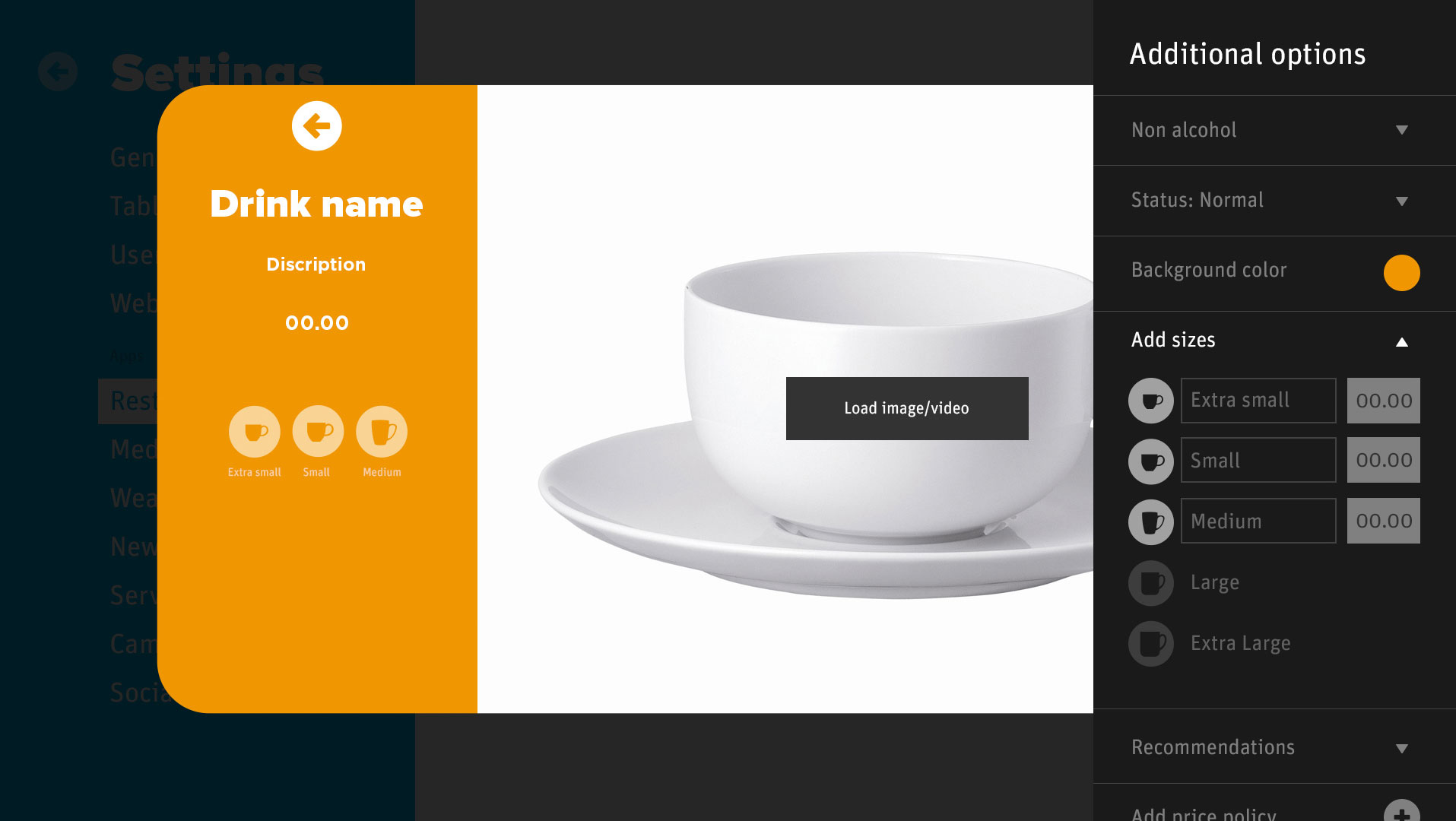 Statistics
What are the overall sales? Who exactly are your visitors? And of course…what are the profits! IRT Technology provides fast answers with ease and accuracy. This window into the heart of any business displays a clear view of how your business performs in real time, all the time!

Client Management (CRM)
With IRT, management receives a "magic" database that fills up with contacts automatically every time any new visitor logs in to Facebook. You'll then be able to cater to their needs and expand your customer base simultaneously.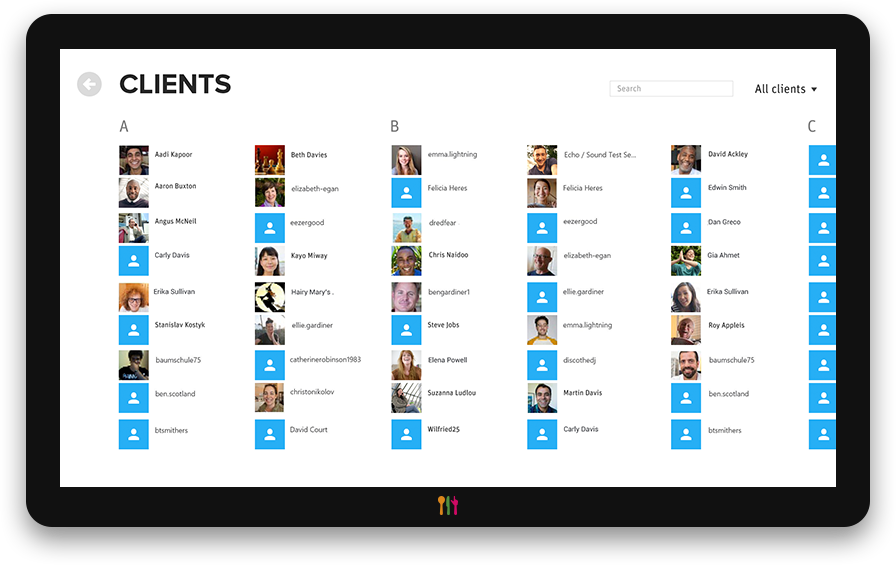 Social Marketing
This is one of the most powerful and functional tools in the business bag. The IRT system automatically generates attractive posts on every visitor's timeline, exponentially spreading your brand and your popularity across the social media spectrum. This single tool by itself will deliver your specific message to thousands of new guests and this delivery is FREE!
Content Management (CMS)
Take real control of how the restaurant space looks online. In this panel you can create any media set from any table in the room as well as define background pictures and videos which will create an always fresh atmosphere for all guests to enjoy.
Content live preview
Connect to any video stream, anywhere! For example, management can stream a "live kitchen performance" by the chef or create a visual "bridge" between other restaurants. Or show any live sports broadcast. It's up to you with no restrictions on your possibilities!
Multiple language support
Every table can now "speak" in any language required to make business work! Simply create a set of available languages in the operation menu and it instantly becomes available to every table in your space. And if you should ever need any additional languages, simply make a request and it can
be set up at no additional cost.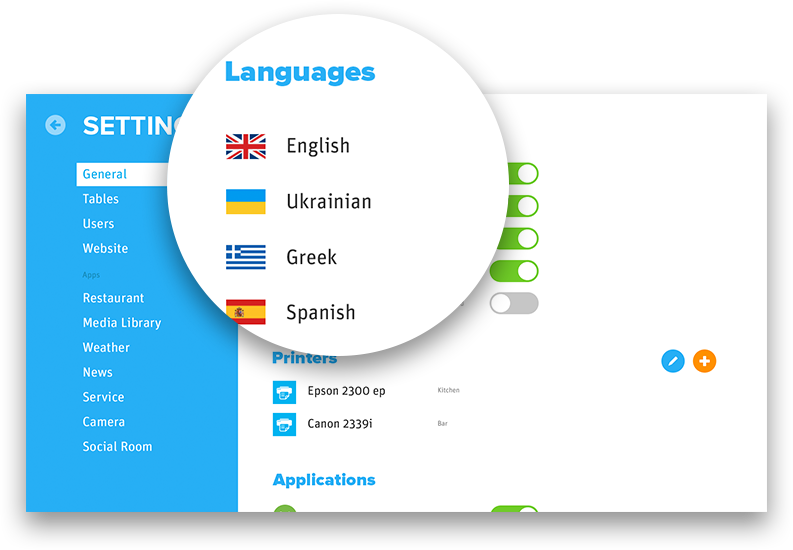 App Management
Add, configure or delete any and all applications you want to use in your space with ease! Conveniently create and then define all the best attributes of your space within your interactive experience to "move" all your customers in exactly the direction you want them to "see".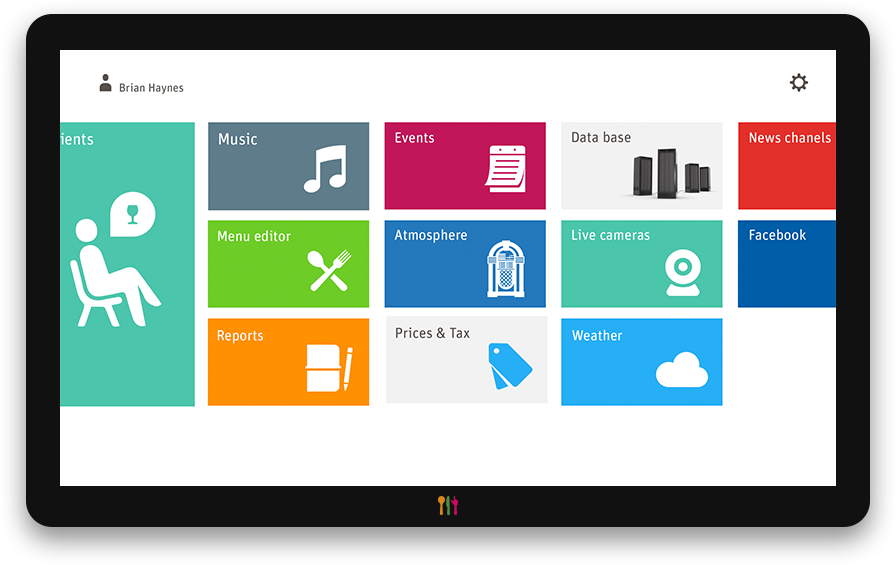 Website constructor
Is a modern, functional, intuitive and eye-catching website that's simple to setup and easy to update a business requirement? Of course it is. This feature can now be added at no additional cost with the IRT system! Any new website can be up-and-running in minutes, maintain a reservation feature and be fully integrated with any restaurant management software.