Dotyk Quatros 5
The smart and interactive table for Restaurants, Cafés, Malls, and airports — offers customers a state-of-the-art ordering system, entertainment and a new way of communication.
Design
Protected by Diamond Glass
The unique diamond-hard safety glass was produced using advanced lab-tested thermal/chemical treatments to increase its strength and resilience to nearly unbreakable levels! As a result, it's not only safe and strong, but enormously visually pleasing as well as intuitively sensitive to human touch.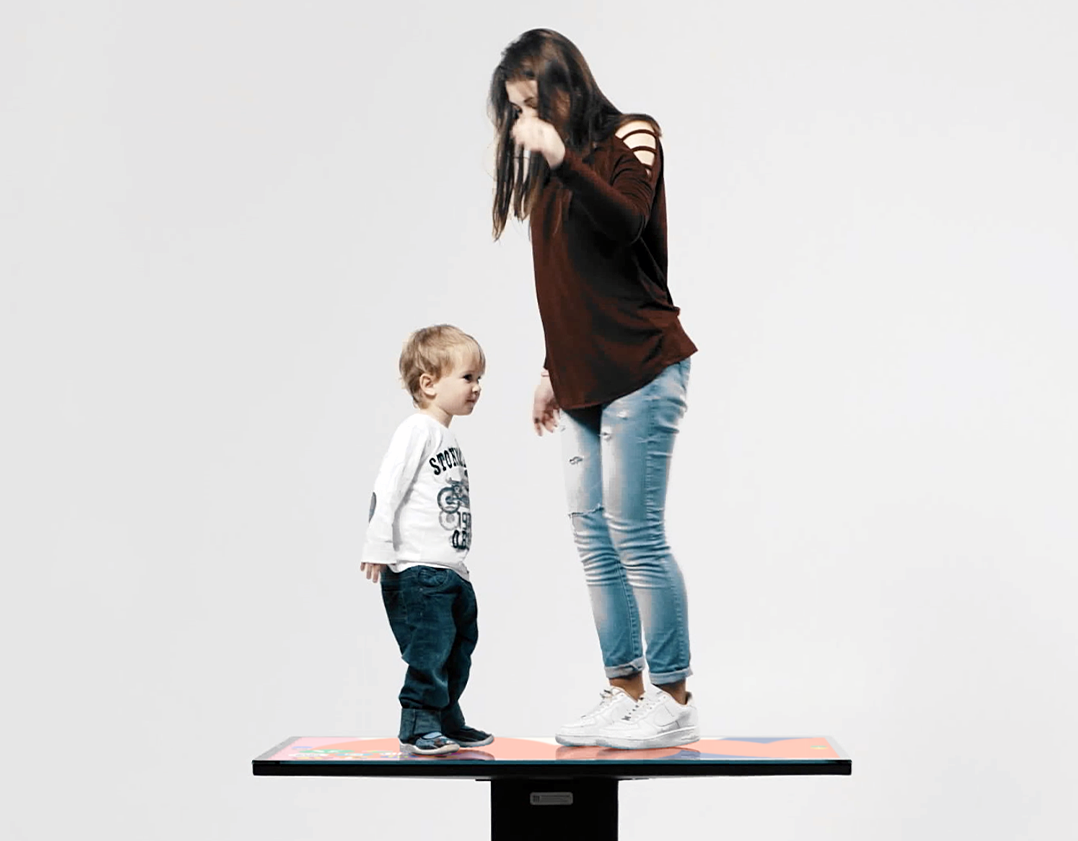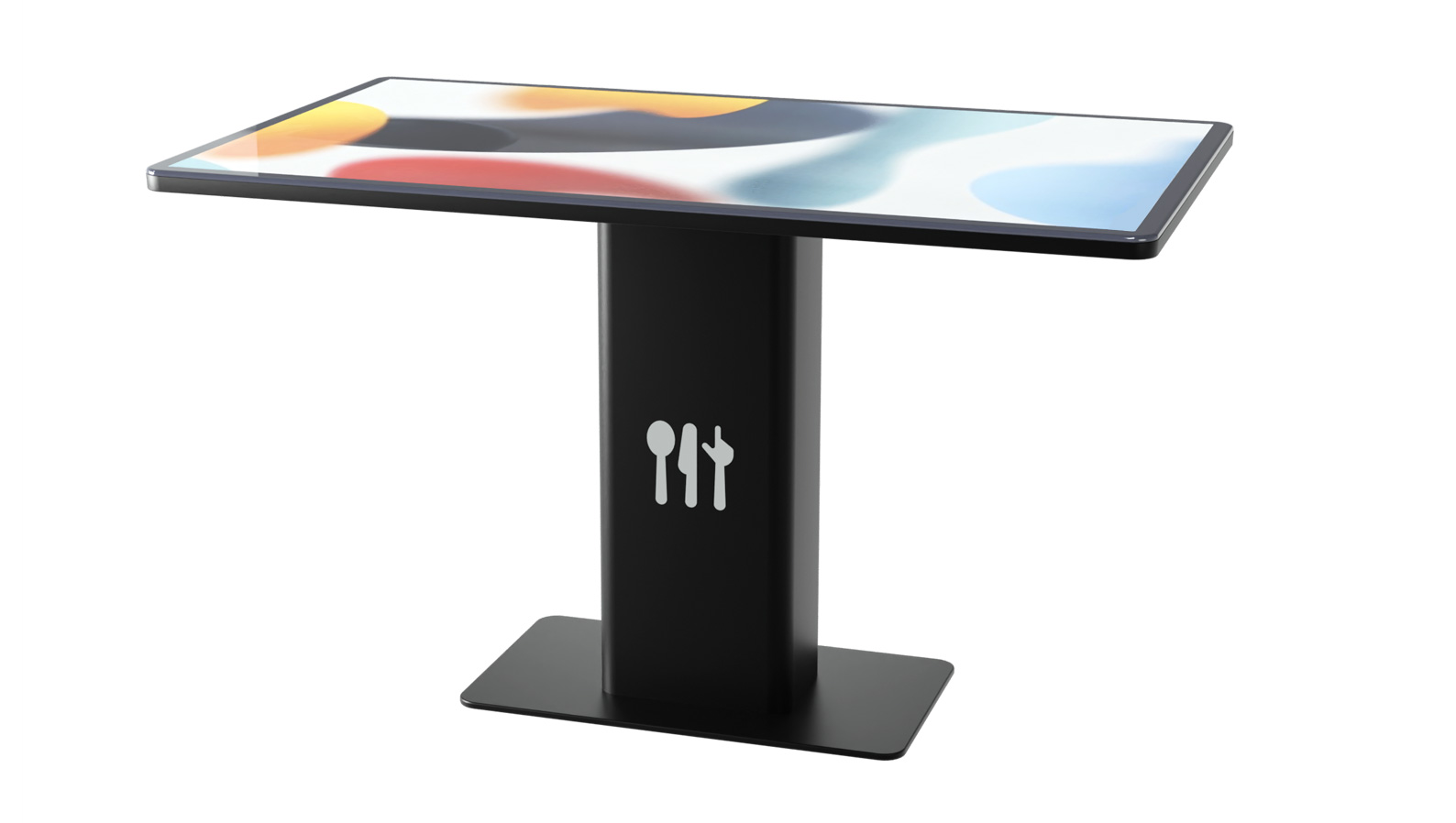 Design
Reinforced steel body
With the creation of IRT, every element and material that went into our design and production process was thoroughly scrutinized until the desired smooth, seamless, free-flowing and highly functional form was achieved.
The thinner profile was made possible by the thinnest yet sturdiest display yet built for production. This resulted in an enormously attractive package of sleek anodized aluminum, stainless steel, and glass. It's the one thousand tiny details that add up to something big.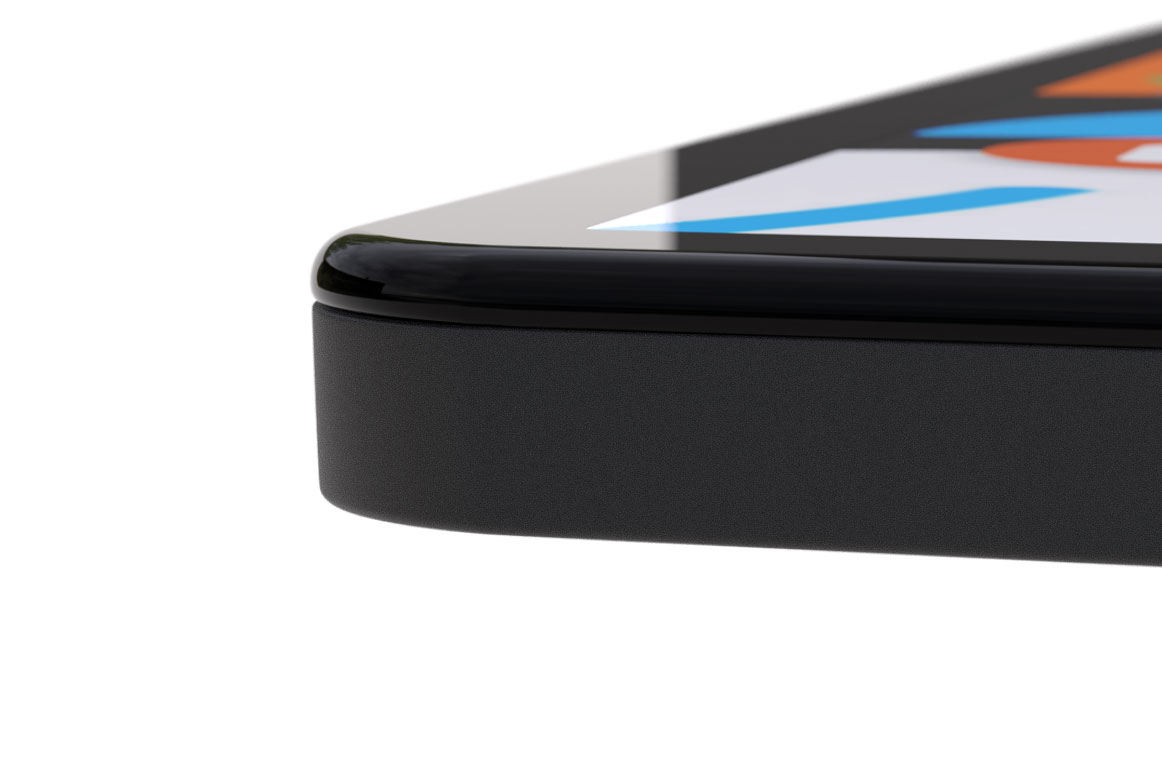 Design
A Wafer-thin frame and solid glass surface
The first sensation customers respond
to when seated at the IRT is just how intuitively fantastic it feels to the touch. The IRT is one smooth amalgam of metal and glass that feels like a seamless surface built to serve.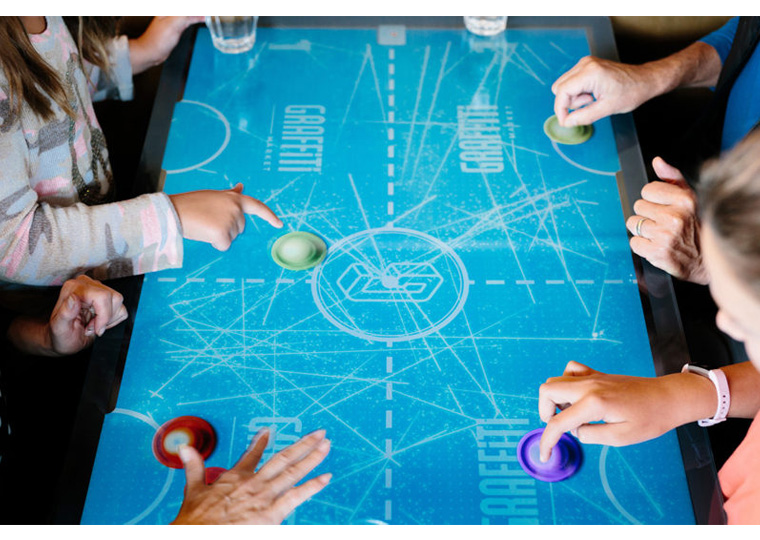 Technology
Unlimited Multi-Touch surface
The unique Touch Technology supports an unlimited number of touches. It will perform flawlessly even when every guest sitting at the table is enthusiastically exploring all the hands-on possibilities. Touch Technology allows for the enjoyment of IRT technology without limits.
Technology
Touch sensor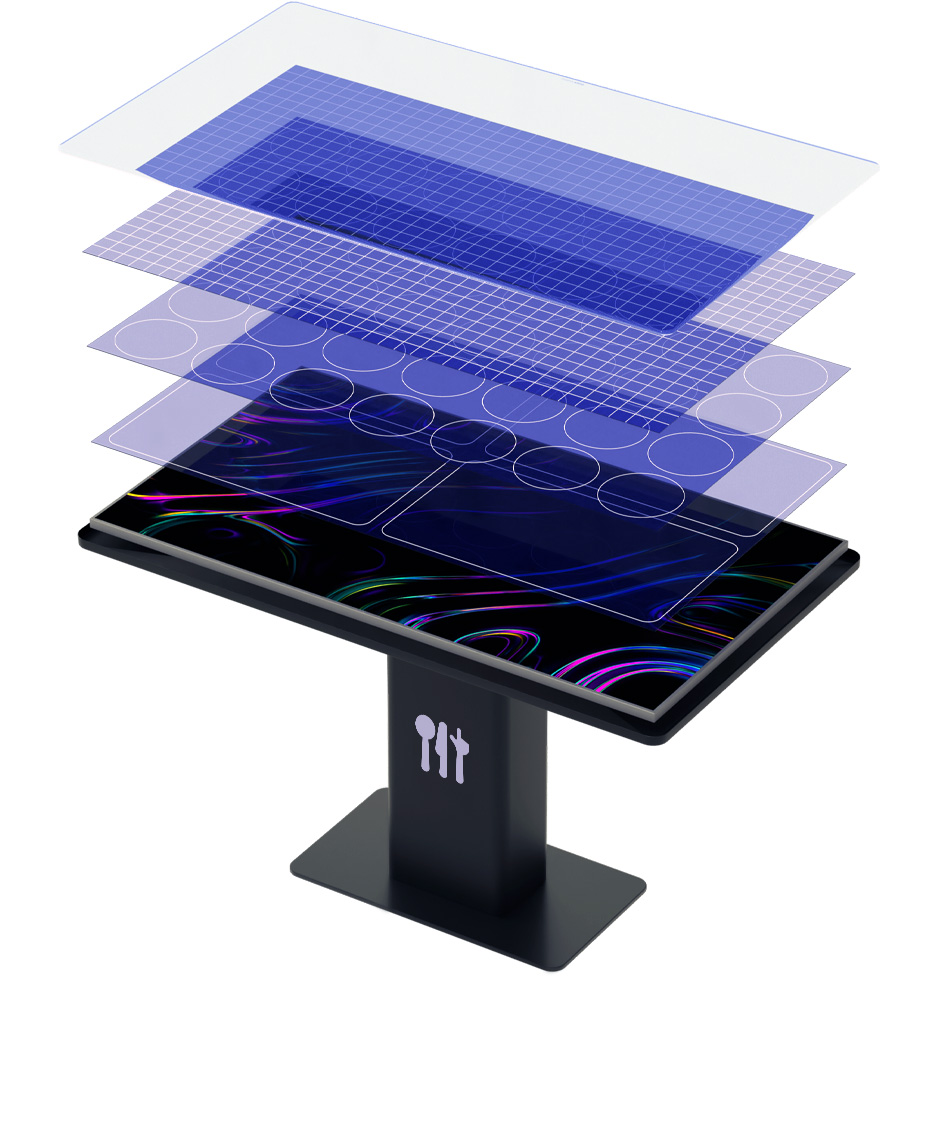 8 mm's of Diamond glass
Gesture sensor
Unlimited
Multi-Touch sensor
Proximity sensor
Ultra HD retina display
Compare technologies
Interactive Table
4K Ultra HD 3840x2160 px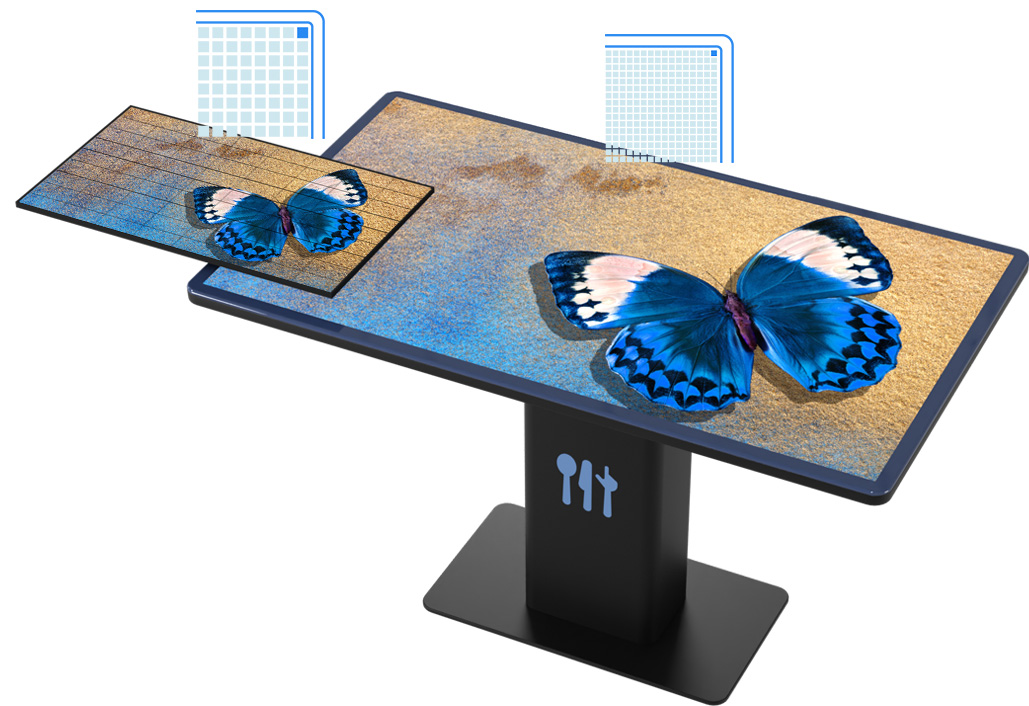 Display
4x more pixels
4K resolution is effectively four times sharper than that of Full HD, so you'll see the picture, not the pixels, even up close. The first time you experience the screen, you might not believe your eyes. And of course this means that all applications and all text will be more detailed than ever before.
Additional features
A range of payment options
IRT will change how customers pay with breakthrough contact-less payment technology (or credit card), with our unique security features built right into the device. So now customers can use their smartphones or credit cards to pay in a simple, safe and completely secure method.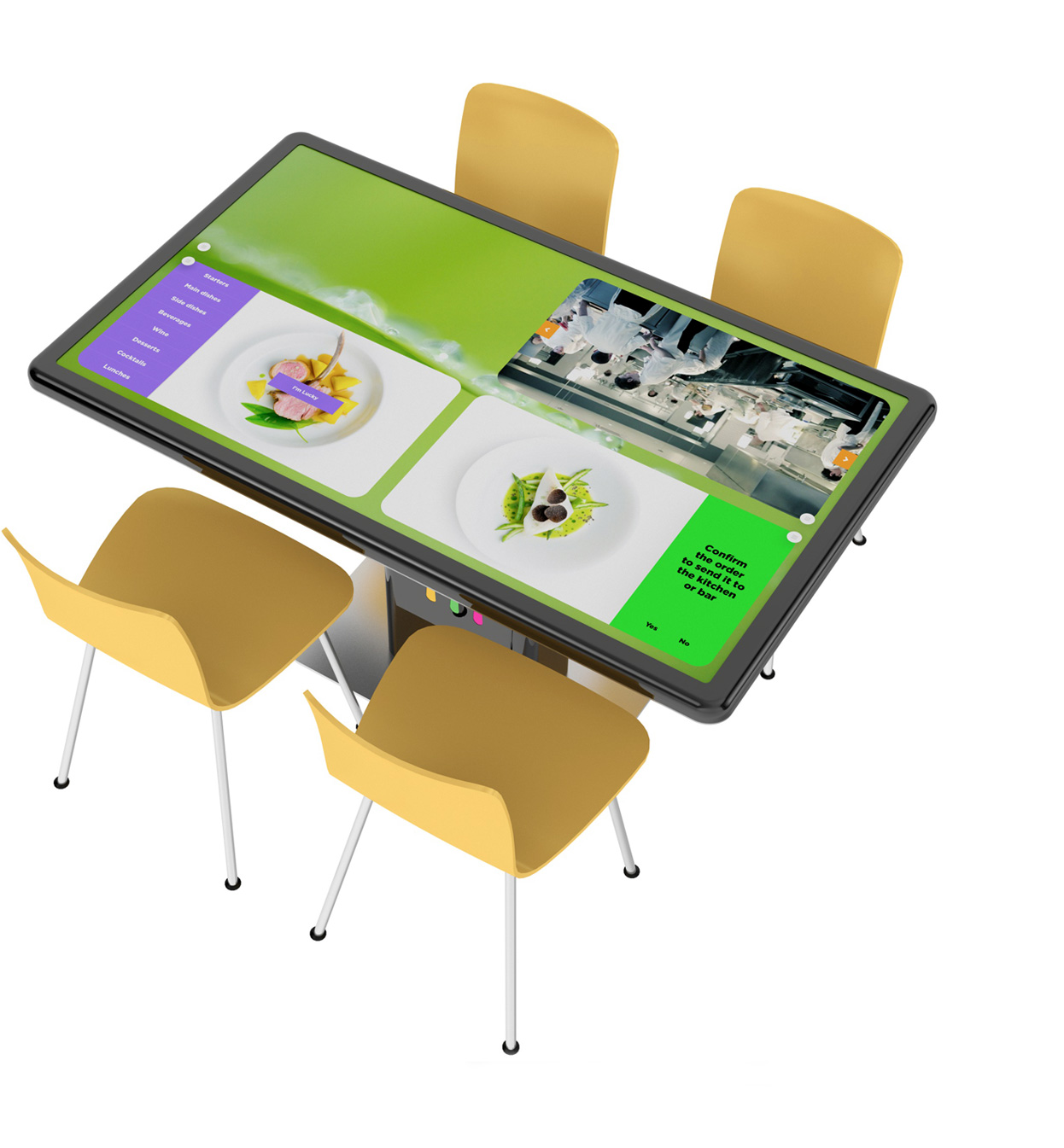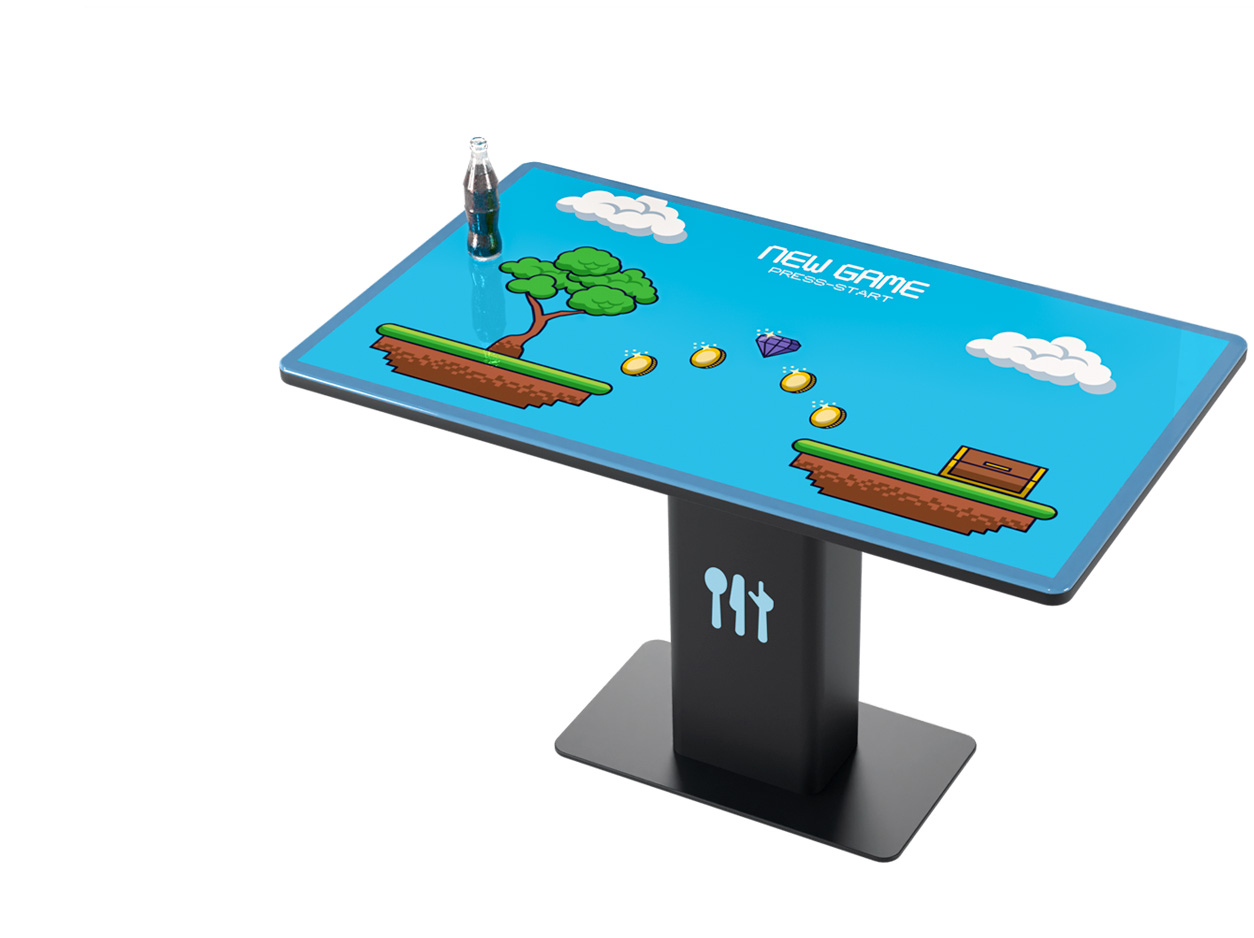 Software
SDK for developers
You needn't be overloaded with any current set of applications, now or ever. IRT is a flexible, evolving platform, and thanks to the Software Developing Kit, you can make your own applications (including games) to run on a personalized Interactive Dining Table.
Learn more about SDK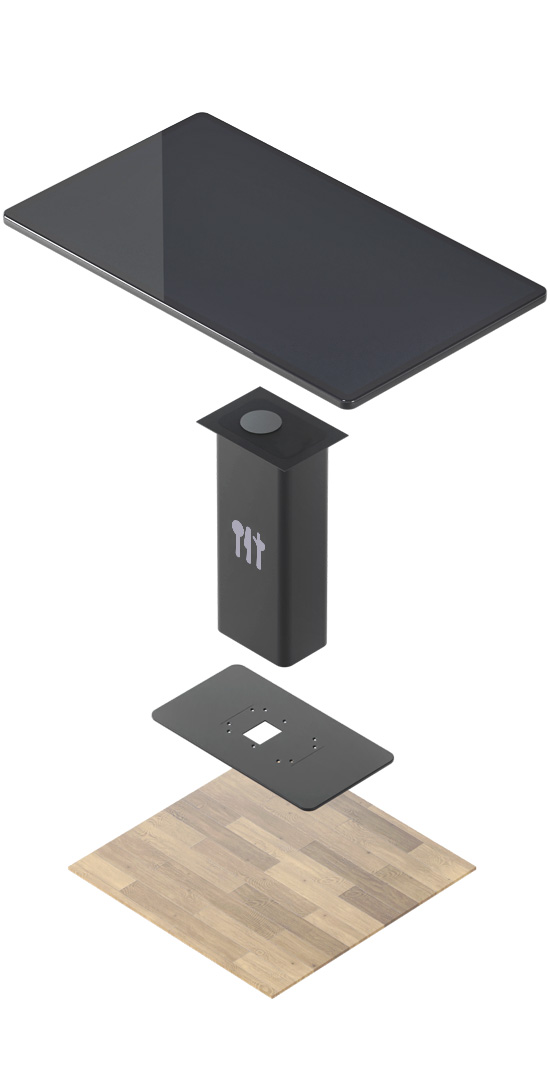 Come inside and look around
The best design for the best performance
Every conceivable aspect of the IRT was designed with maximum performance in mind. From the beginning, the entire internal structure was built to house the very finest high-performance components along with state-of-the-art processors, graphics, storage, and memory.
Display

Ultra HD 4k screen with 3840‑by‑2160 resolution with support for millions of colors

Processor

Intel Core i5 / i7

Memory

up to 16GB of DDR3 memory

Graphics

Nvidia GeForce GTX / RTX 1660 graphics processor

with up to 6GB of GDDR5

Storage

from 1284GB of flash storage (SSD)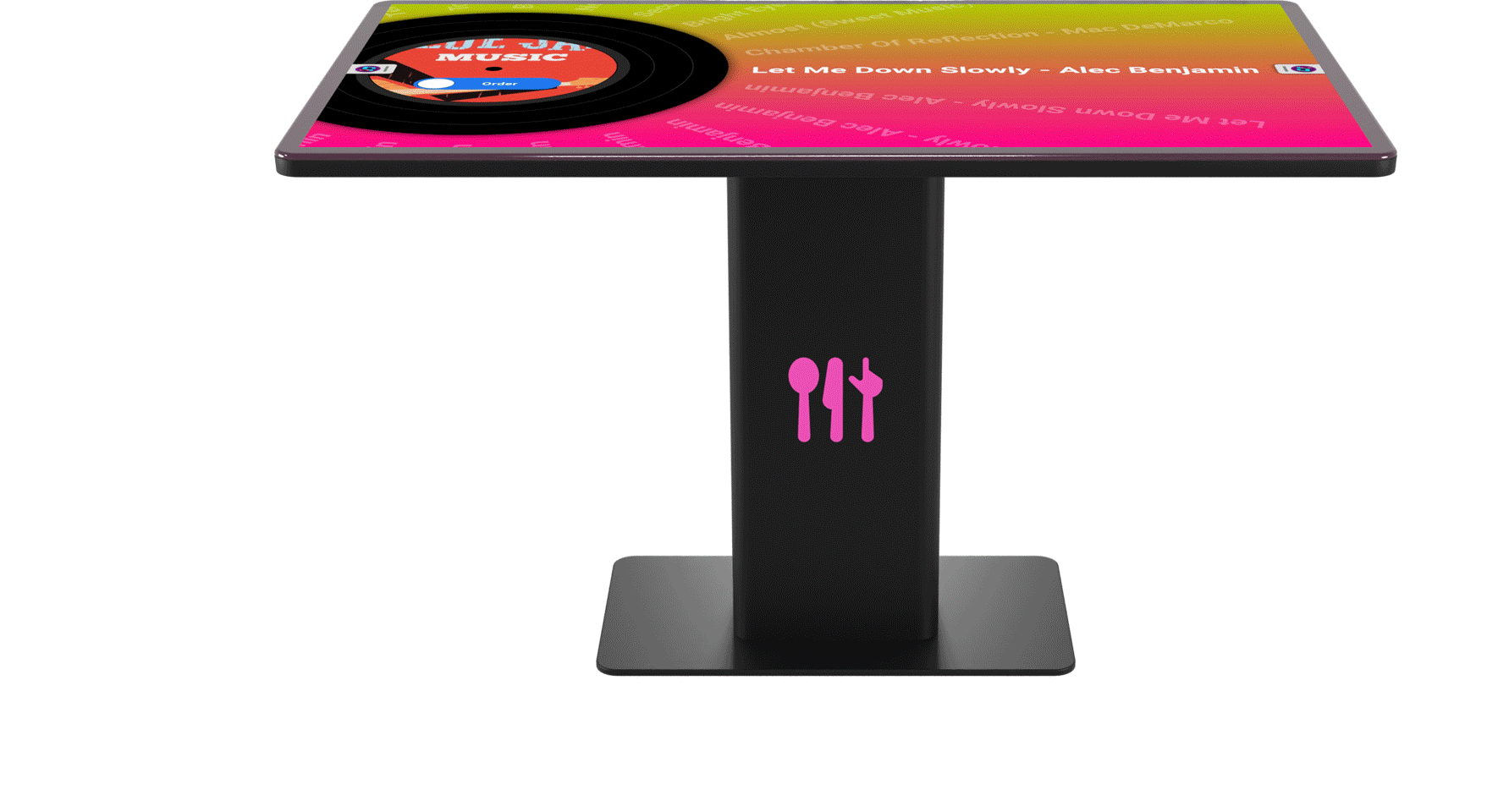 Inside
More than just a logo
The RGB indicator seamlessly integrates the power of all applications into a flawless performance right at your fingertips.
The IRT Ecosystem
Usecases
Weight and dimensions
1273 mm
(50.1 inches)
34 mm
(1.3 inches)
744 mm
(29.3 inches)
180 mm
(7.09 inches)
270 mm
(10.63 inches)
763 mm
(30 inches)
Weight: 75 kg (163.3 lb)
55
(3840*2160) Ultra HD retina display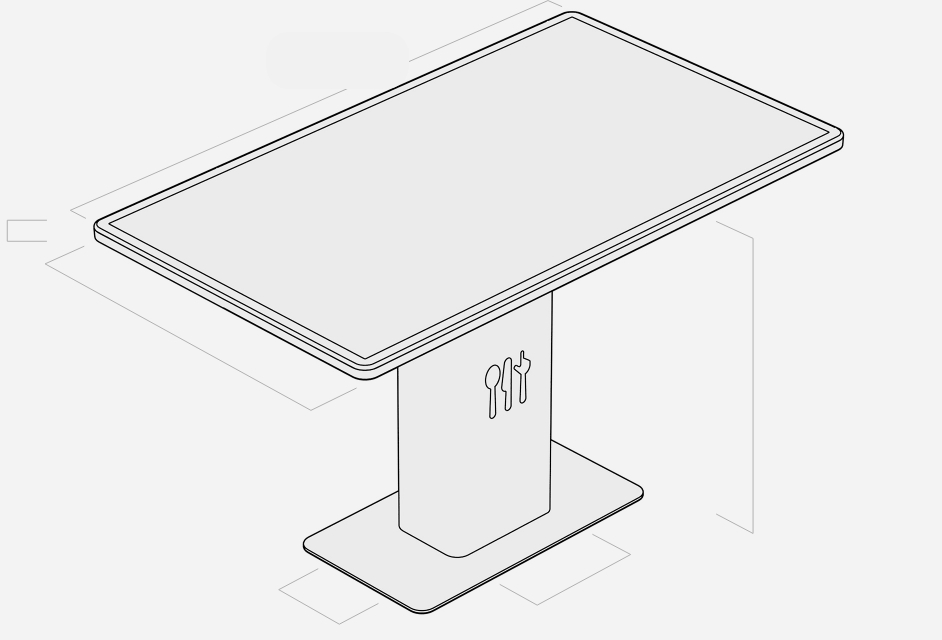 Starting from $0.99/seat/day